Kent and Medway Business Fund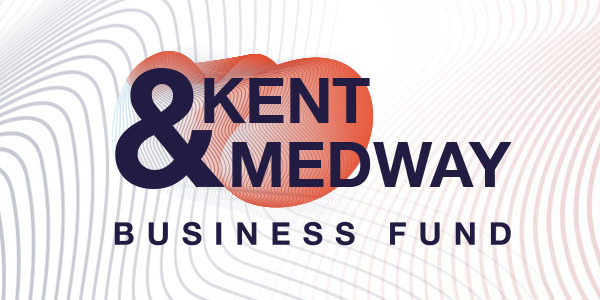 The Kent and Medway Business Fund is currently closed to new pre-applications.
It is our intention to relaunch the Kent and Medway Business Fund with new guidance at a future date. In the interim we are also looking at alternative other ways of supporting local small businesses.
Applications are currently closed as of 20 March 2020.
You can apply for a loan if you:
are a sole trader, partnership, limited company or a not-for-profit business
are located or seeking to locate in Ashford, Canterbury, Dartford, Dover, Folkestone and Hythe, Gravesham, Maidstone, Medway, Sevenoaks, Swale, Thanet, Tonbridge and Malling, and Tunbridge Wells
are seeking a loan between £50,000 and £500,000
are creating or safeguarding jobs
currently have fewer than 250 employees
are developing or expanding products, services, or processes that will lead to new jobs, deliver business growth and improve productivity
can provide security or personal guarantees as required - when security is required it will need to be provided for at least a value equal to the loan capital and administrative charges over the term of the loan

for all loans between £50,000-£99,999, security or personal guarantees may be required on a discretionary basis
for all loans of £100,000 and over, security or personal guarantees will automatically be required

work in an eligible sector based upon the area's key strengths and growth prospects:

artificial intelligence
creative and digital
engineering
food production and technology
innovation rural businesses
manufacturing and pharmaceuticals
Please note, applications from other sectors are also eligible, where they can demonstrate innovation, added value and sustainable job creation.
The following sectors are not eligible for a loan:
coal
defence sector activities
energy generation
fisheries and aquaculture, primary production of agricultural products, processing and marketing of agricultural products
franchises
hospital, medical services and publicly and privately owned nursing homes, or care related hostel or residential activities
organisations engaged in political activity or lobbying at any level or activity of an exclusively religious nature
professional services (e.g. accountants, legal, financial, insurance)
road haulage, distribution and warehousing
schools (including state, free and private schools)
shipbuilding
steel production
synthetic fibres
tourism and leisure activities (except in the designated assisted areas).
Please read our application guidance (PDF, 1.1 MB) for further information.
Questions about your application
If you have any questions about your application please email kmbf@kent.gov.uk.
General business advice
Kent and Medway Growth Hub is government funded service provided by Kent Invicta Chamber of Commerce that provides help and support to new and existing local businesses.
Find land or premises
Locate in Kent offers a range of free services including commercial property searches and business finance assistance to help businesses expand in or relocate to Kent and Medway.
Support from your bank
Why not speak to your local bank about the support they can give you? The following banks are working in partnership with us to support this initiative:

Support from your district council
Contact your district council for additional support and advice about services available in your district area.
If you are located in medway contact Medway Council.