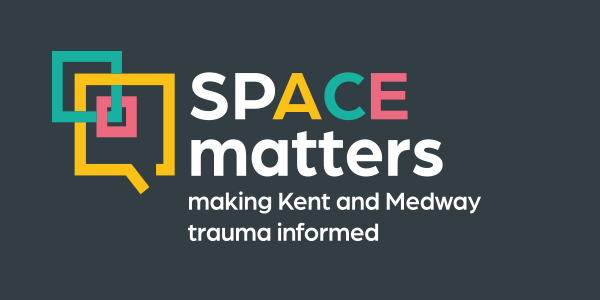 Supporting People with Adverse Childhood Experiences (SPACE) matters is a collaborative project across Kent and Medway to prevent and reduce the impact of adverse childhood experiences (ACEs).
Our vision is to support trauma informed working across a wide range of professional settings and services.
How childhood trauma affects health across a lifetime
Paediatrician Nadine Burke Harris explains that the repeated stress of abuse, neglect and parents struggling with mental health or substance abuse issues has real, tangible effects on the development of the brain.
Adverse childhood experiences
Adverse childhood experiences (ACEs) are some of the most intense, and frequently experienced, sources of stress that children may suffer early in life. They include multiple types of abuse including:
neglect
violence between parents or caregivers
alcohol and substance abuse
peer, community and collective violence.
Global research consistently shows an association between multiple ACEs and health harming behaviours, physical and mental health in adulthood. The strongest associations are seen between violence perpetration and victimisation, mental ill-health and substance misuse.
Poor outcomes are not inevitable.
Early intervention, particularly in childhood, can make a difference.
We all must show understanding to those who may have suffered ACEs, helping explore through our work the question; "What happened to you, and what may help you?"
Opening Doors: Trauma Informed Practice for the Workforce
Watch this video from NHS for Education Scotland to understand how we can adapt our work, to create positive difference to people affected by ACEs.
Become an ACE Ambassador
The ACE Ambassador leadership programme is a place-based approach to system change.
Ambassadors support practitioners working in Kent by:
building knowledge
providing opportunities to work collaboratively
developing initiatives to reduce the impacts of ACEs
supporting a trauma informed approach to care.
Read our leaflet to find out more about the programme and its aims (PDF, 764.8 KB).
There are more than 20 ACE Ambassadors in the Ramsgate area, 14 in Swale, and we are keen for more.
Training material
Read the ACE Ambassador leadership programme platform guide (PDF, 808.5 KB) to understand:
more about the programme
how the programme could be run
the programme's impact to date.
Leadership development workbook (PDF, 422.0 KB)
Resources to support reading and information sharing (PDF, 117.0 KB)
Delivery support can provided by Mick Haselden of Angel Lane CIC, to get in touch email spacematters@angellane.org.uk
Resources
Children and young people
Moodspark
Moodspark is a website where young people can learn about mental health, find tips and resources to keep emotionally healthy and find ways to help them bounce back when life gets tough.
It has been developed in response to many young people telling HeadStart they needed a trusted place to get information, advice and support on resilience and emotional health.
The site will continue to grow, and young people are encouraged to submit content; everything from suggested chillout playlists, to storyboards, or things they have found helpful in difficult times.
Kent Resilience Hub
The Kent Resilience Hub has been designed to help parents and carers understand emotional health, how to nurture good emotional health, and how to respond appropriately if their child is finding life difficult and unable to bounce back.
It includes additional sections for schools and communities, providing resources to help them provide support for young people's resilience too.
This includes guidance for whole-school and whole-community setting approaches and step-by-step guidance to hold individualised resilience conversations.
The RELATE framework
We have created The RELATE framework (PDF, 335.5 KB) to support organisations to embed trauma informed approaches in their work.
The framework is an easy-to-follow guide which includes:
being sensitive to the impacts of trauma
supporting recovery
seeking to prevent retraumatisation within services.
Events
In 2019 we organised 2 conferences for professionals who work with young people. The events included workshops and featured expert professional speakers from Kent and Medway
View the event slides slides from:
Both events were very successful and we look forward to organising more when circumstances allow.
Webinars
We delivered 2 webinars in summer 2020, collaborating with an independent partner, Kate Cairns Associates (KCA).
The recordings reference follow up tutorials and online resources which are only available to those who were booked onto the live event. If you are interested in procuring learning like this, please contact KCA training.
Developing an ACE aware and trauma informed system: Community resilience and covid-19 recovery
Developing an ACE aware and trauma informed practice in adults services in Kent: Supporting covid-19 recovery
Podcast
We have created a podcast series featuring our host, Lara Hogan, in conversation with professionals already working in trauma informed ways.
Listen and subscribe to SPACEmatters on Soundcloud
Episodes
Episode 1, Creating Safe Spaces, features Jane Hetherington, a psychotherapist, and Paul Moss, who works in Youth Justice.
Listen to episode 1 of SPACEmatters on Soundcloud
Episode 2, Developing Resilience, features Jo Mapp, from Project Motorhouse and Jo Baldwin, from Oasis Domestic Abuse Service.