Kent
Weekly cases per
100,000 people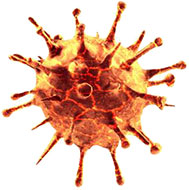 Following the easing of national restrictions on 2 December, all of Kent and Medway will enter Tier 3 (very high) restrictions.
The figures we're reporting now begin to show the effect of the national restrictions and those high figures from before lockdown are now starting to level off. We are encouraged that the majority of people are doing the right thing by minimising their social interactions at home and carefully following social distancing guidelines when they are out, but it's really important that we protect the most at risk people among our older residents and this needs to happen now if we want to see restrictions eased further.
The government's decisions on tiers have been made by ministers based on recommendations by government scientists and medics, taking into account:
infection rates in all age groups and in particular among the over 60s
how quickly case rates are rising or falling
the number of cases per 100,000 in the general population
pressure on the NHS – including current and projected NHS capacity (admissions, bed occupancy and staff absences)
local factors and exceptional circumstances such as a local but contained outbreak.
Please follow the rules that apply to Tier 3 and help the whole of Kent move out of these very high restrictions as soon as possible.