Family Easter holiday activities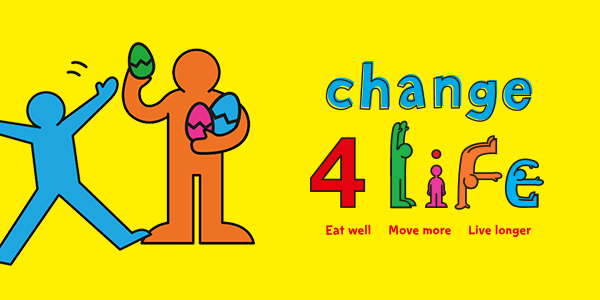 Put some steps in your spring this Easter holiday
Kids are typically eating and drinking 3 times more sugar than they should be. At Easter time it's likely this number will be higher. With so many Easter treat temptations around, spring is a great time to get your family active.
Staying physically active helps children to build social skills, improve their mental wellbeing and maintain good bone and heart health. Children who achieve a healthy weight tend to be better able to learn and are more self-confident, which are fantastic reasons to get out and about as a family this Easter holiday.
We have put together 4 ½ ideas to get you started:
1. Visit a Country Park
They don't call Kent the Garden of England for nothing. The rolling hills and downs are enough to entice even the least intrepid explorer to venture outdoors. Why not start by exploring one of Kent's beautiful country parks, boasting impressive views, a variety of habitats, play areas and family friendly facilities to enjoy.
2. Take part in an egg challenge in Folkestone
Join the traditional Easter (hard-boiled) egg rolling competition on Sugarloaf Hill on Folkestone Downs, or have your little ones conquer what promises to be an eggcellent egg assault course on Samphire Hoe. Both events are free, however we do suggest a donation of up to £2 per child, making them great value activities to get your kids outdoors and active.
3. Visit an outdoor gym and get fit for free
Outdoor gyms are a great way to improve your fitness and are completely free of charge. They can be enjoyed by children and adults of all ages all day long. Simply bring your family and have fun getting active. Find your nearest outdoor gym.
4. Indoor play activities with Disney
This list wouldn't be complete without suggesting an idea for indoor playtime; after all, along with spring comes the often inevitable April showers.
With 10 Minute Shake Ups you don't have to let the rain stop you from keeping your family active. Kids need to be active for 60 minutes a day, which make Shake Ups the perfect indoor activities.
These 10-minute bursts of fun feature kids' favourite characters from Disney Pixar's latest animation, Cars 3, as well as Disney's Moana, Frozen Fever, Zootropolis, Beauty and the Beast and The Lodge.
Every 10-minute burst of exercise can make a real difference in helping your kids reach the 60 minutes they need each day.
41⁄2. Sign up for Race for Life Pretty Muddy Kids
Sometimes half the job is simply signing up, so making its way to the final position on our list is the Race for Life Pretty Muddy Kids in Maidstone.The event takes place on 8 July, but you can sign up this Easter.
Race for Life Pretty Muddy Kids is a brilliant muddy obstacle course just for little ones. They can take on the obstacles, crawl through the mud pit and have fun with friends, all the while helping raise valuable funds towards beating cancer. Sign your kids up.
For more fun ideas and simple tips for busy Kent families join the Change4Life Kent community on Facebook.