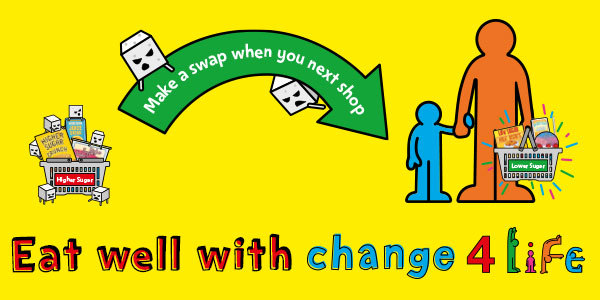 Children in England are having an extra 2,800 sugar cubes a year, more than double the recommended guidelines.
The latest Change4Life campaign aims to help parents cut back on sugar by showing them that just one or two simple swaps can really make a difference and encouraging them to 'make a swap when you next shop.'
We're supporting the Change4Life campaign. Join us and let's make Kent healthier and happier together.