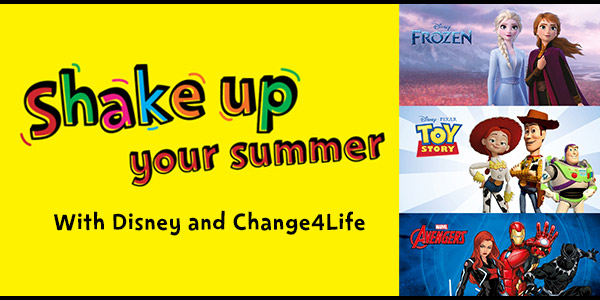 We're supporting the Change4Life campaign and this summer, the 10 Minute Shake Up is back!
Our kids' favourite Disney characters will inspire them to rediscover being active by having loads of fun outdoors, together with their friends and family.
Through playing the 10 Minute Shake Up games, kids will build skills and grow in confidence, and most importantly, have fun!
The last year has been difficult. We've all been cooped up indoors and not able to be as active as we would like, especially our kids. So, we want to get our kids moving and having fun again.
With Change4Life on your side, you can make small changes that lead to a happier, healthier future – for you and your family. Join us and let's make Kent healthier and happier together.