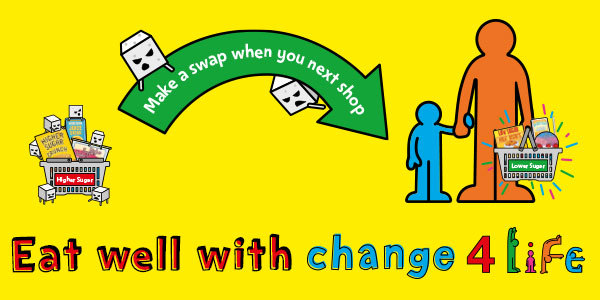 We're supporting the Change4Life campaign. Join us and let's make Kent healthier and happier together.
Busy lives can mean we're a lot less active and a lot more likely to eat food that isn't good for us. But with Change4Life on your side, you can make small changes that lead to a happier, healthier future – for you and your family.
Change4Life at children's centres
Our children's centres loved getting involved with the 10 Minute Shake Ups from Change4Life. See what activities are available at your local children's centre.