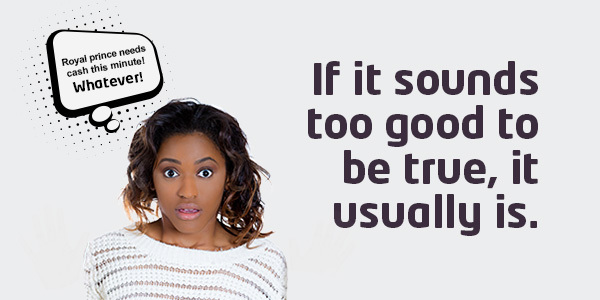 Scam it's a crime
Criminals are tricking millions of people into parting with billions of pounds every year.
These criminals are devious and will try to scam you into handing over money or personal details, like bank account information. They may even claim to be someone official like a Police Officer, a Trading Standards Officer or from HM Revenue and Customs.
Types of scams
Find out about the different types of scams:
What you can do
You can report a scam by contacting the national Citizens Advice consumer service.