If we have agreed you are eligible for care and support, you can choose to have a direct payment, where money from us is paid onto your Kent Card.
This means that you can arrange and pay for all or part of your care and support services yourself, rather than getting services directly from us.
Following your needs assessment you will have a financial assessment to work out how much you and the council will pay for your care and support.
Direct payments give you greater choice and control over the care you receive.
You can use your direct payments to buy the support that you've been assessed as needing in your care and support plan, or your child's education, health and care (EHC) plan. This could include employing a personal assistant or paying for respite care.
You'll need to be able to manage your direct payments (either by yourself or with help). If you don't think you'll be able to manage, you can always nominate someone else to manage your payments for you. If there's a reason we can't offer you direct payments, we'll tell you.
Direct payments for carers
You can request a carer's assessment to find out if you are eligible for a direct payment or other types of financial support.
Get direct payments
To set up direct payments, speak to your case manager/ social worker.
For information about direct payments please email direct.payments@kent.gov.uk or call us on 03000 41 36 00.
If the direct payments are for a disabled child, your social worker will have advised you how to set them up.
Our guides will help you if you need more information about how to get started and what's involved:
We also have information in easy read:
Register as a personal assistant
If you already work (or want to work) as a personal assistant (PA), you can join our register to advertise what you can do and when you're available to work.
Register with us and we will email you personal assistant job vacancies.
Children and young people advice and support
We Are Beams offers information and practical support for disabled children (up to the age of 18) and their families who are receiving or interested in direct payments.
Training
You can get free training on using your direct payment as an employer from the following organisations: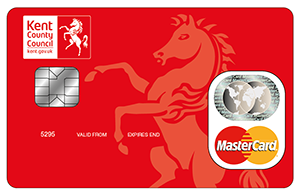 Donna's story
Find out how Donna uses direct payments to give her flexibility and control over her life, enabling her to live independently.