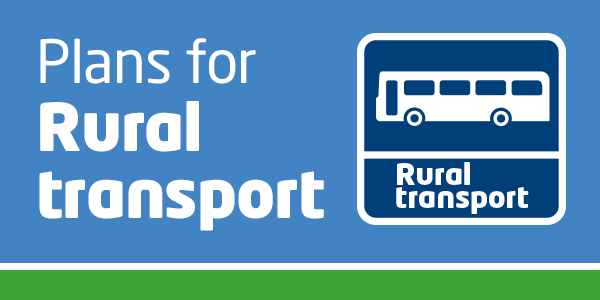 We are exploring innovative and sustainable ways of providing transport to rural communities in Kent.
With ever-decreasing funding for local councils, we want to maintain and improve accessibility for those without an alternative means of travel in rural areas.
Based on feedback from our public consultation in July 2018, we are now preparing 5 pilot schemes to launch in summer 2019.
The success of the pilot schemes will be determined by a number of measures, including customer feedback and passenger numbers.
Read the Big Conversation Consultation Management Summary (PDF, 119.3 KB) or the full Big Conversation Consultation Report (PDF, 3.8 MB).
Rural transport pilots
The pilot schemes will operate in:
We will continue to develop each pilot scheme until their launch in summer 2019.
Finalised routes and timetables will be announced closer to the time.
Details of the pilot schemes were announced at the Bus Summit on 30 October 2019.
Read the Bus Summit Presentation (PDF, 1.9 MB)
Next steps
In 2019 we will organise engagement events in each pilot scheme area to introduce the pilot to the community.
Public consultations
View the public consultations for:
Additionally, further public consultation will take place in Thanet and Sevenoaks on subsidised bus services before the end of 2018, which we'll publish.
We will also be increasing our community transport fund for bids submitted by 14 December 2018.
Giving feedback about bus services
During last summer's Big Conversation with residents, many people told us that they didn't know who to give feedback to about bus services.
To make this clearer, we have launched a Bus Feedback form. It includes information about how to make a formal complaint or compliment about bus services provided by your local bus operators (who run bus services) and give us feedback about the public transport support we provide, such as issuing bus passes and home to school transport.
You can also use the form to let us know about your experience of using buses and the quality of service provided. We will use this information in our conversations with bus operators, to spot potential problem areas and opportunities to improve the quality of bus services they provide.