Reconnect Economic Wellbeing Grant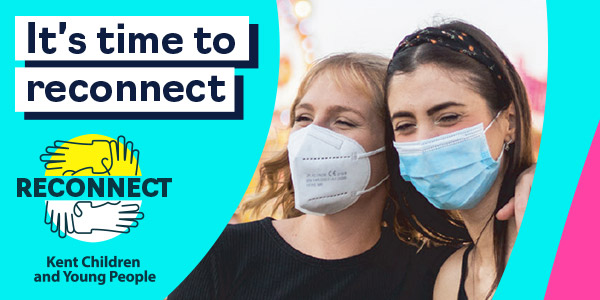 We're trying to reconnect children and young people with things they have missed during the COVID-19 pandemic through the Reconnect: Kent Children and Young People Programme.
To help organisations deliver additional support and activities to children and young people, we are making £150,000 available for Reconnect Economic Wellbeing Grants.
These grants are to fund activities that will reconnect children and young people to their education and job opportunities. Organisations can apply for grants of up to £20,000 per activity. Some examples of activities that providers could request funding for are:
business mentoring
sector promotional activities and events
workplace visits
vocational and employability skills events
entrepreneurship competitions, support or workshops
masterclasses – focusing on vocational activities and pathways
sector challenges.
This funding complements the £850,000 we have made available through Reconnect County Grants, which are supporting large organisations to deliver support, and the £2.5 million available through Reconnect Locality Grants, which are supporting very local organisations to support their communities.
Activities funded by this programme will need to meet at least one of the following priorities:
Generate more work related opportunities for young people (work experience, volunteering, part time jobs, apprenticeships, traineeships).
Improve the delivery of careers and employability guidance in education, particularly by bringing together employees and education.
Supporting young people not in education, employment or training (NEET) and those at risk of NEET.
Support the transition of students with special educational needs and disabilities (SEND) and children with a social worker into work.
Develop capacity in communities and the voluntary and community sector, to support the employment prospects of young people.
All requests for grant funding must be for activities and opportunities that:
help children and young people (aged between 6 to 24) to reconnect to further education and employment opportunities
meet at least one of the economic wellbeing priorities (listed in the grant prospectus)
are free for young people to access
provide additionality. Applications will need to demonstrate this and confirm that the activity is not already funded. This grant funding is to provide additionality and not to meet existing budget pressures.
are inclusive, with equal access to opportunities for all children and young people
take place before the end of August 2022. The provider is responsible for ensuring that suitable contingency delivery arrangements are in place, should any further COVID-19 restrictions that impact direct delivery be enforced. Any grant funded provision that does not take place before the end of August 2022 will need to be reimbursed to us
are not funded from other sources. If you are seeking to add funding to that received from another source to enable you to deliver more opportunities, your application must make this clear and explain how you will account for the additional activity (for example, a specific number of additional sessions or operating for a longer timeframe). We reserve the right to request a copy of any funding agreement or application specifying the commitment and obligations made by you to a third party in this respect
are across either the whole of Kent, or on an area basis, covering at least 3 district or borough council areas.
keep children and young people safe, and meet the statutory safeguarding requirements as outlined in Keeping Children Safe in Education 2021 (KCSIE) and Working Together to Safeguard Children 2020 (WTSC).
Applicants could apply for up to £20,000 per project and submit up to 4 applications.
No organisation will be awarded more than 3 grants, which together will amount to no more than £50,000.
Apply
Applications closed on 12 January 2022.
Contact us
If you'd like to speak to us before you apply, you can email us at reconnect.kentcyp@kent.gov.uk.
We will let you know the outcome of your application by the end of January 2022.