Broadband voucher schemes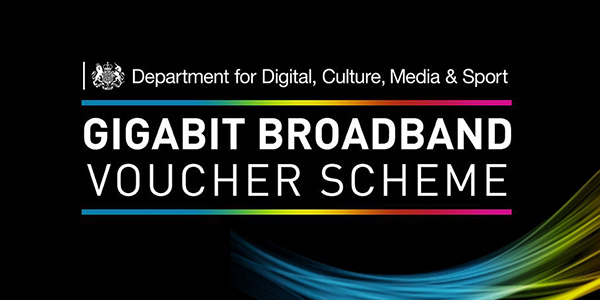 There are different voucher schemes residents can apply for to obtain funding for faster broadband services.
Gigabit Voucher Scheme
The Gigabit Broadband Voucher Scheme is a UK-wide government subsidy scheme to provide future-proof full fibre connections for homes and businesses.
Businesses can claim up to £2,500 against the cost of gigabit-capable (1,000 megabit) internet connections, either individually or as part of a group. Residents can benefit from the scheme too if they are part of a group project (which also includes businesses) and can claim a voucher with a value of up to £500.
The scheme is only accessible through broadband service providers.
For more information about the scheme, including details of how to apply, visit the government's gigabit broadband voucher scheme website.
Rural Gigabit Voucher Scheme
If you are located in a rural area you may be able benefit from a voucher from the Government's Rural Gigabit Scheme.
We are also providing additional funding for rural residents in the hardest-to-connect areas through the Rural Gigabit Voucher Scheme (the Kent Top-Up Voucher).