Director of Transportation and Director of Environment and Waste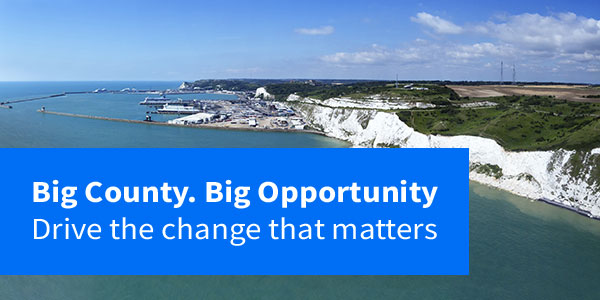 These 2 roles are pivotal to the delivery of our strategic objectives, providing better outcomes for Kent residents, communities and businesses, through the provision of over 300 public services.
We are looking for individuals with a proven track record in commissioning and delivering high quality services who can evidence strong change management capability and inspirational leadership. The scale of the job is vast, as are the challenges and the rewards it offers.
Our current Interim Strategic Plan sets out what we want to achieve as an organisation and is centred around 5 key challenges. As directors of the organisation, you will be integral in leading and driving the successful delivery of the plan which includes:
challenges around the economic impacts across Kent
building strengthened relationships with partners for efficiency and demand management improvements
tackling the climate emergency whilst protecting the natural environment
investing in communities to be proud of.
Working with the corporate director, the 3 directors in Growth, Environment and Transport will lead the directorate. Our vision within the directorate is to create the conditions where the potential of our people and our places can be fulfilled. We help our residents to live well and enjoy life, we support businesses to grow and attract investment into the county. We help our staff develop, grow and achieve their ambitions and we innovate and use new technology to improve how we deliver services to meet future community needs and aspirations. We are place shapers, planning and securing appropriate and sustainable infrastructure that contributes to our environmental ambitions and promotes wellbeing.
We are keen to work with exceptional individuals who have the energy, ideas and ambition to make a sustained difference to the people of Kent; people who share our commitment to improving the quality of life of our residents and are able to maximise their impact through working in partnership across the council and with other organisations. Our services will be designed as part of a whole system approach along the continuum of need.
This is a great time to join Kent, we are changing for the better and as the biggest county council in the country there is the opportunity to make a big difference.
Applications close on 5 December.