Our offer for children's social workers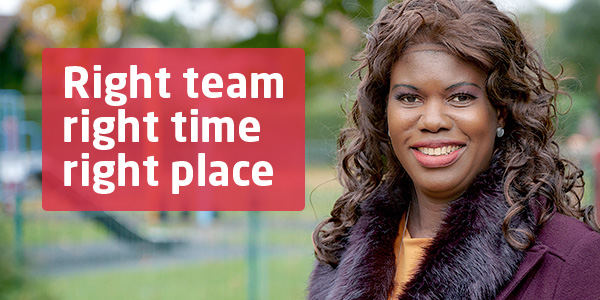 As part of our team, you will enjoy an attractive benefits package and training opportunities to help you achieve your full potential.
We offer competitive pay and reward the hard work of our staff. For many roles, market premium payments are made in addition to your salary (subject to eligibility).
You can find full salary information for individual roles in our vacancies.
With our great schools, vibrant cities, golden beaches and stunning countryside we've got lots to offer you. Find out more about:
We invest in our employees to make sure you have the right skills and experience to provide a first class service to the people of Kent.
The training on offer includes social worker development, IT, administration and management development. You'll receive a minimum of 5 days a year to take up these opportunities.
There are a number of ways we can help you to relocate and sort out accommodation when you take up a post with us in Kent. The Local Authority Mortgage Scheme helps first time buyers in certain districts to get a mortgage with a lower deposit. We are also able to offer financial assistance with initial rental deposits or other expenses to people moving into Kent to take up a post.
We offer various relocation packages, up to of £8,000, to assist you with relocating to live nearer to your new place of work (subject to eligibility). This covers specific types of removal and relocation costs, as defined by the HMRC, and may include payments for things like removal costs, a lodging or travelling allowance, costs of replacing domestic goods, the costs of certain professional fees (for example, estate agents and solicitors) and connection/disconnection from utilities services.
We are committed to make sure our staff hold manageable caseloads. This includes a protected caseload for all newly qualified social workers during their post-qualifying year.
We also understand that not everyone can work 9am-5pm, Monday to Friday. That's why we are committed to helping our employees achieve the perfect balance. We offer:
9-day fortnight
part-time working
job share
flex-time
term-time working
annualised hours
working from home.
Arrangements are dependent on your job role and needs of the service.
As part of our ongoing commitment to flexible working, we recognise that employees may want a break away from work at some point during their career.
Time out gives employees the opportunity to do this with the security of a job to return to and allows us to retain valued staff in whom we have invested time, training and development.
You will receive 27 - 30 days annual leave (plus bank holidays) depending on the job you do and how long you've worked for us. We also offer a concessionary day at Christmas.
We offer car market premiums depending on your circumstances and the job you do, including a payment of £2,000 per annum for staff using their own car to carry out their duties.
We offer a range of support to help you with your caring/family responsibilities, including:
maternity and adoption pay that exceeds statutory requirements
ante-natal, paternity and parental leave
carers leave up to 5 paid days a year
compassionate leave
emergency leave
agreed unpaid leave.
Our award-winning Kent Rewards scheme offers great discounts and cashback at over 1,200 retailers including Asda, Marks & Spencer, House of Fraser, Boots, Mothercare and Sainsbury's.
We offer membership to the Local Government Pension Scheme. Contributions range from 5.5% to 12.5% of pensionable pay based on earnings. If you are transferring from another local government employer your service will be aggregated. A new employee may also be able to transfer their benefits from other schemes.
Support Line is a service that offers staff up to a maximum of 7 sessions of counselling a year. The service is paid for by Kent County Council as part of our commitment to staff care and enables employees to meet challenges, both personally and professionally.
We have a fully qualified occupational health team to offer professional support and guidance.