Careers in children's social work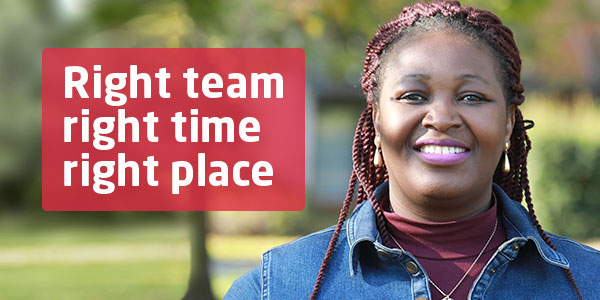 Join us
If you're looking to progress and expand your career in children's social work, we are the right team, at the right time, in the right place.
Right team - Doing the best for the children of Kent is a team effort and we've worked hard to create a culture that fosters excellence and collaboration – a place where social workers are empowered to be creative and share ideas and advice.
Right time - There has never been a better time to join us. We've focused on every area of our service including investing in the careers of outstanding people who share our commitment to improving the lives children in Kent.

Right place - Our large and diverse county offers a wide variety of opportunities to support children and young people that you won't find anywhere else.
Find a job in children's social care
If you can't apply now or need more information, register your interest and one of our dedicated social work recruitment professionals will get in touch.
Working with us
Being part of the children's social work team in Kent means you're never alone. With the support of your colleagues and peers, you'll work with a diverse range of families from across the world to give our children the best start in life.
We celebrate and share good practice and will give you the training and development you need to excel in your chosen role.
Find the right team
Our teams work with children and families in a lot of different circumstances, from the moment they get in touch through to supporting children in care, foster children and people who are part of the adoption process.
Find out more about our teams and the work they do and see which is right for you.