Experienced social worker vacancies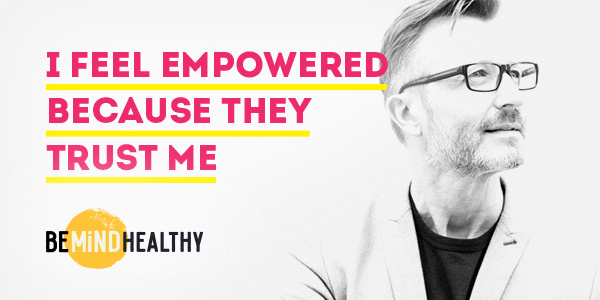 Want to take the next step in your career? Committed to co-production?
We're looking for enthusiastic, experienced professionals to join us who are committed to working in integrated teams, ready to embrace change and new ways of working to deliver a truly person-centred service.
If you're a social worker with experience in mental health then we'd love to hear from you.
As an experienced social worker you have 3 possible options with us.
You could join our dedicated approved mental health professional (AMHP) service which operates 24/7, 365 days a year and work in close collaboration with colleagues from other key agencies to provide a robust response at times of crisis.
You could work within our locality mental health teams carrying a social work caseload, supervising junior colleagues, promoting the social care agenda and contributing on a rota basis to the dedicated AMHP service. There are also specialist roles for social workers based in the forensic service who will carry a complex forensic caseload. These cases will all suffer from severe and enduring mental illness, be detained under the Mental Health Act and have been in contact with the criminal justice system. This is a constantly developing service which works very closely with the other agencies working within the health and criminal justice arena. You will be an experienced mental health professional who is committed to working and promoting the social care agenda in a highly specialised multidisciplinary team.
Finally, you could take a lead for safeguarding, mental capacity and self-directed support within the service, managing a mental health caseload of a high level of complexity.
Our offer
Starting salary £34,351 to £40,405
An enhancement for contributing to out of hours working in the AMHP service
Relocation packages up to a maximum of £8,000
Full induction and comprehensive professional learning and development
Starting annual leave allowance of 27 to 30 days
A minimum of 5 days of training each year
Excellent local government pension scheme.
Market premium payments
£2,000 market premium payment paid upon re-approving as an AMHP
£3,000 retention payment for locality based experienced social workers in Dartford, Gravesham and Swanley.
Vacancies
Service:

Mental Health

Salary:

£34,351 to £40,405 per annum

Location:

Ramsgate

Contract type:

Permanent, full time