Powder Mills scheme (Leigh to Tonbridge)
This scheme aims to create a sustainable transport link from a new development at Powder Mills (Leigh) to the nearby town of Tonbridge. To do this, we will convert Public Footpath SR437A/MU24 into a cycle track.
The upgraded path will create an alternative to short distance journeys and support active travel. This will provide residents with a cycling route into the centre of Tonbridge, access to the train station, schools and community facilities.
The new cycle route will also increase opportunities for outdoor recreation, by connecting the development to Haysden Country Park and the regional cycle network.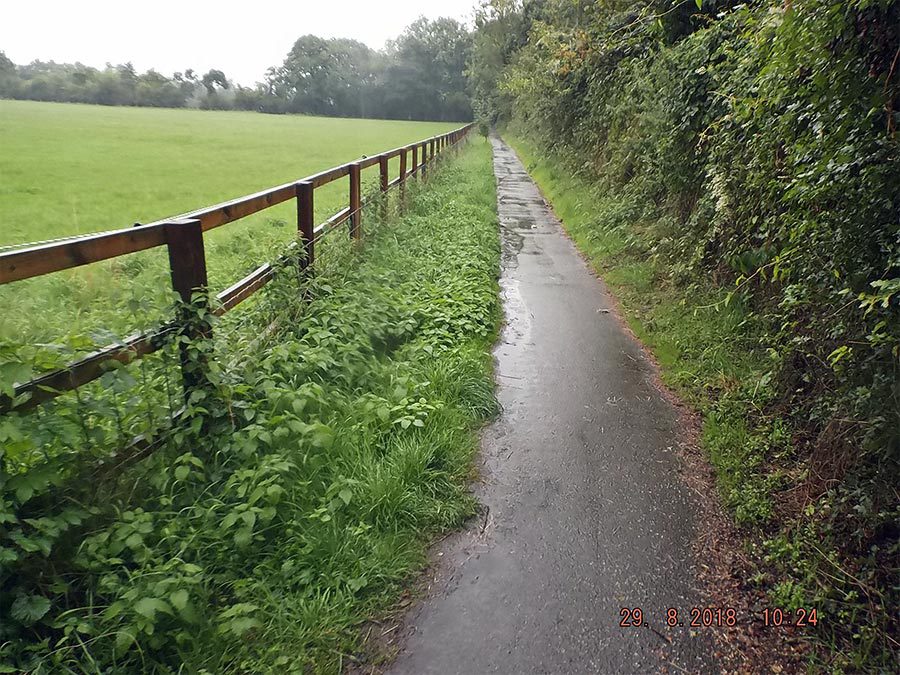 Following talks with landowners, work is underway to upgrade the route and ensure it is suitable for cycle access.
To do this we will:
widen sections of the existing tarmac path
construct a new segregated footpath, to ensure there is good accessibility for both pedestrians and cyclists.
Where required we will:
clear the existing scrub will be and remove from site in preparation for the surfacing work
retain mature trees and leave in position, to preserve ecological habitat.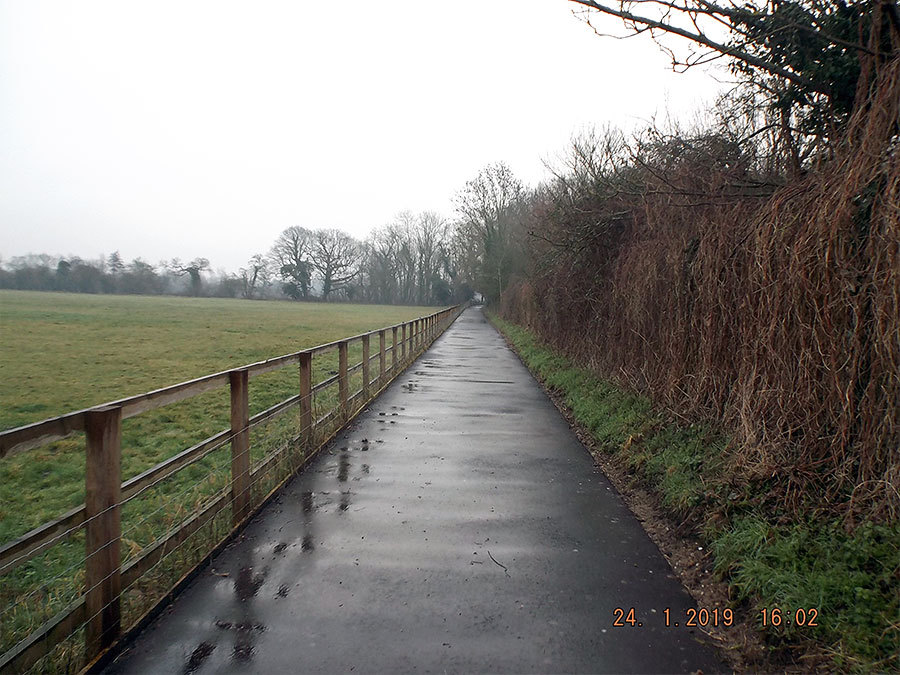 Once the groundworks have been completed, legal orders will need to be certified to convert the public footpath into a cycle track.
It is expected that this process will be completed in 2020.