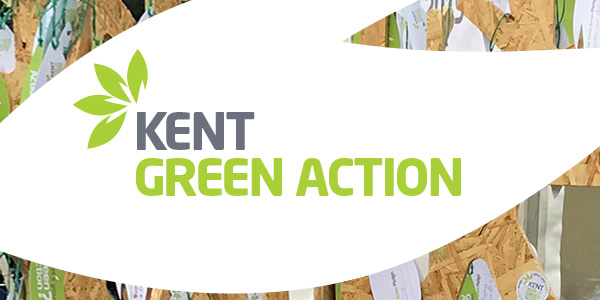 Kent Green Action is our campaign to connect people with nature, and inspire everyone to take action to improve our environment. It supports the ambition of our Kent Environment Strategy.
Every day we make choices that affect the world around us, and by making informed choices we can create a healthier environment for ourselves and for future generations.
Our green action
In 2019 we supported '100 days of green action' which saw residents, communities and businesses sharing their best green actions. Following the success of this, we continue to encourage the people of Kent to take green action all year, every year.
We recognise the global climate emergency, and on 23 May 2019 we set a net zero emissions target for Kent and Medway by 2050.
In September 2020 we committed to reduce greenhouse gas emissions from our own buildings and activities to net zero by 2030, we have already made significant progress. Read our net zero action plan.
How you can help
Everyone can help contribute to Kent hitting net zero by 2050. From volunteering to planting seeds, no action is too small.
Here are 3 easy ways to be involved:
Reconnect with nature
Green actions begin with love for nature, and the need to understand how we can protect it.
Reconnect by heading outside and marvelling at the beauty within Kent:
Protect nature
Everyday actions can create significant change. For example:
install a water butt to collect rainwater to use on your garden in the dry months
commit to walking all journeys less than 1 mile
holiday in the UK rather than fly abroad.
Enhance your environment
There are many ways we can all help improve our environment. For instance:
plant pollinator friendly flowers
grow your own fruits and vegetables
put up bird boxes
volunteer for beach cleans or litter picks.
Share your green actions
We'd love to hear from you and be inspired by green actions you have taken, and may even share them on our social media to inspire others.
You can email your ideas to kes@kent.gov.uk or connect with us on Facebook and Twitter.