Reconnect with jobs and careers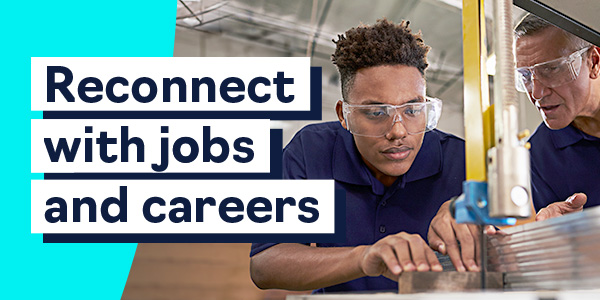 One of the aims of the Reconnect Programme is to give children and young people access to career development opportunities. Here are some of the ways you can build the skills and experience you need to be successful in your future career.
Earn, save and learn through MyPocketSkill
Do you want to earn some money around your studies?
MyPocketSkill is an award-winning UK technology company that helps young people to 'earn, save, and learn' about money. The platform connects young people to skills-building and money-earning opportunities with households and businesses, and supports savings goals using behavioural science-backed nudges.
With support from Reconnect, MyPocketSkill is helping to connect young people (aged 13 to 21) with households and businesses in 3 different ways:
Digital Teens – connecting teens with businesses who need help with digital tasks such as social media management, graphic design, content creation, photography, and website creation.
Teen Tutors – connecting teens with households who need coaching for their children. Teen Tutors can tutor in both academic subjects, music coaching, or in things like chess and coding.
Teen Sitters – Teens are also able to do babysitting tasks in their local area on weekends or during school holidays.
To sign up, visit the MyPocketSkill website.
Apprenticeships and work experience
If you're looking to start a career there are plenty of options with us, from work experience to apprenticeships and graduate positions.
Find out more about starting your career
Get Connected
Get Connected is a charity that aims to recruit young mentors to support teenagers with autism. There is a significant shortage of mentors in Gravesend, Folkstone and Thanet and they are looking to inspire more young people to volunteer.
The role of a mentor involves helping motivate and reassure young autistic adults and older teenagers with everyday activities. By attending venues, like their youth club with them, they will help them develop social skills and understand the world around them, which can be very confusing for those with autism spectrum disorder.
So far, the charity has found that those eager to become mentors have used the experience to support their future career paths in social work, care, psychology or teaching. They have really benefitted from the experience, found it incredibly rewarding and have been able to add it to their UCAS forms too.