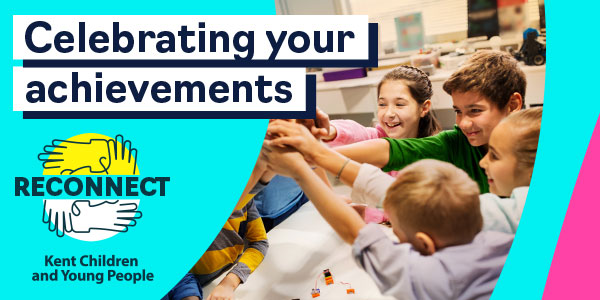 Since April 2021, the Reconnect Programme has worked with communities to help children and young people reconnect to their pre-pandemic lives.
Reconnect was established in response to the COVID-19 pandemic, to combat the issues faced by children and young people, but it has become more than that. Beyond the commissioned activity and support, Reconnect has promoted an approach to partnership working with the voluntary and community sector that will last far beyond the end of the programme. It has shown that a joined-up approach with services and community organisations can extend the reach of the support available to the children and young people in Kent.
Although the Reconnect Programme ended in August 2022 as planned, some support will continue until 31 March 2023.
The ongoing support will focus on:
counselling and mentoring
school attendance
school readiness
opportunities to prevent young people from becoming NEET (not in education, employment or training)
opportunities for children and young people with special educational needs and disabilities.
Award winners
The Reconnect Community Awards thanked and celebrated the inspirational people who helped children and young people reconnect to the things they missed during the pandemic.
Find out who came out on top, as the results are announced!
How we've helped
The Reconnect Programme has helped thousands of children and young people across Kent to get back to the things they enjoyed doing before the pandemic. Find out about some of the projects we were involved in under each Reconnect theme and the impact they had below.
Support for children and young people
It's important to look after your emotional and mental health as well as your physical health. Here are some websites that could help.