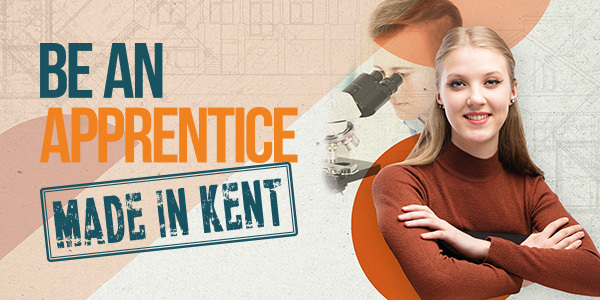 We want to offer more people than ever the opportunity to find rewarding jobs and careers through our apprenticeships. So we're making it easier for everyone to take the first steps, no matter what experience or qualifications they have.
If you think you're ready to take up an apprenticeship right now, you can read about and apply for apprenticeships in all areas of work through Apprentice Kent.
If you don't think you're quite ready to start applying yet – perhaps you think you don't have enough experience, the right sort of experience, or you're worried that your qualifications might not be good enough – then let us help you.
If you're not sure whether you're ready or not, Get In, Go Far will guide you towards an option that will suit your current situation.
There are lots of things you can do now that will give you a step up into an apprenticeship, such as:
internships (also known as traineeships)
supported internships (helping young people with an Education, Health and Care Plan)
assisted apprenticeships (helping vulnerable young people)
Our team will give you direct support and advice, helping you to find the right way to get into an apprenticeship that's right for you.