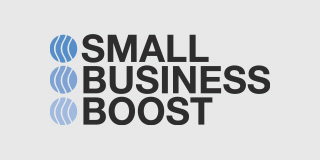 If you're a business located in Kent and Medway in the early stages of growth and are looking to create jobs, then a 0% interest loan from Small Business Boost could provide the financial support to help achieve your goals.
Small Business Boost is part of the Kent and Medway Business Fund, managed by Kent County Council. It seeks to support those businesses that can power the region's economy.
Small Business Boost provides financial support of between £26,000 and £99,000 to small and medium sized businesses, repayable over a period of 5 years following a six-month repayment holiday.
You can apply for funding for:
tangible assets such as land, buildings, software, machinery and equipment
intangible assets acquired from third parties by the transfer of knowledge or technology
employment costs, for new employees only.
For more information read our prospectus (PDF, 3.3 MB)
You can apply for a loan if you are a:
business located in or moving to Kent and Medway
viable business not in financial difficulty
business that can provide 20% to 30% match funding
business with fewer than 250 employees
business seeking to protect or create jobs.
You will need to show how you will meet at least one of the following objectives.
To develop new capacity to enable the business to grow.
To develop a new product or service.
To introduce new technology.
To invest in a new process to improve productivity.
We encourage applications from the following priority sectors:
manufacturing
pharmaceutical, natural and life sciences
green technology
digital, media, creative and cultural industries and tourism
food technology manufacturing
logistics and construction.
This does not preclude other sectors from applying.
Sectors that cannot apply
You cannot apply if your business is in the following sectors:
fisheries and aquaculture
primary production and processing of agricultural products
shipbuilding
synthetic fibres
organisations engaged in political activity or lobbying at any level or activity of an exclusively religious nature
hospital, medical services and publicly and privately-owned nursing homes or care related hostel or residential activities
defence sector activities
schools (including state, free and private schools)
professional services, for example, accountants, legal, financial, insurance
energy generation
franchises.
Setting up a new business
We would expect your business to be either incorporated or set up as a sole trader or partnership before or at the time of applying.
Please ensure you have a business bank account, as any agreed and approved loan must be paid into a UK business bank account.
Match funding
It is advisable to have considered how you will raise the match funding required before you complete your pre-application as you are likely to be asked about this. You will be expected to provide written evidence of match funding when you submit your full application.
We are unable to process your full application until satisfactory match funding evidence is provided.
Credit checks
You will be asked to complete a Consent to Credit Check form for each director, owner or partner at the point of submitting your full application. We also ask you to apply for, and submit, a statutory credit report from a recognised credit agency in addition to the above for each director, owner or partner.
Following advice from the UK Government, we have closed the Kent & Medway Business Fund to new applicants until further notice.
Questions about your application
For more information firstly read our prospectus (PDF, 3.3 MB)
If you still have any questions about your application email kmbf@kent.gov.uk.
General business advice
Kent and Medway Growth Hub is a government funded service provided by Kent Invicta Chamber of Commerce that provides help and support to new and existing local businesses.
Find land or premises
Locate in Kent offers a range of free services including commercial property searches and business finance assistance to help businesses expand in or relocate to Kent and Medway.
Support from your bank
Why not speak to your local bank about the support they can give you? The following banks are working in partnership with us to support this initiative:
Support from your district council
Contact your district council for additional support and advice about services available in your district.
Alternatively, please contact Medway Council if you are in Medway.
Register your interest
Complete our register your interest form for future access to funding.