Local account - caring during COVID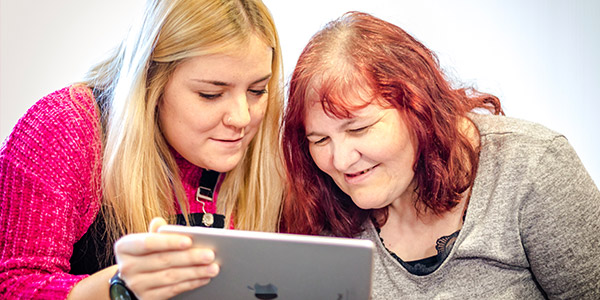 Keeping people connected
When the pandemic started, our frontline and support teams adapted quickly to do their very best - arranging help for the people who needed it most.
Our Occupational Therapists made face coverings, aprons and washable coveralls for staff and the people we support.
Our Direct Payments Team delivered personal protective equipment to people in their homes.
Our Older People's in House Services ran socially distanced visits for Mother's Day so people could still see loved ones - at a safe distance.
Our office-based staff embraced new technology to continue supporting social care practitioners to carry out virtual assessments and appointments.
Kara Carephone service - keeping people in touch
Everyone has been impacted by the COVID-19 pandemic in some way. It is essential we continued to offer care and support to the people we work with whilst protecting them and each other from the virus.
We have been working with Alcove and RETHINK Partners to roll out video carephones to many of our residents to enable us and care providers to continue to deliver elements of care and support to residents remotely.

The video carephone allows a person to stay in touch with care workers, family members and other approved services through a video call. Only approved responders who have access to the system can use the video carephone.
The carephone is a tablet device that has a SIM card to make it instantly usable, even for people with little or no WiFi connection.
Over 2,000 devices are being sent out, not only connecting people to their paid care services, but also to 3 friends or family members to support daily living and social contact. Read more about the Kara service.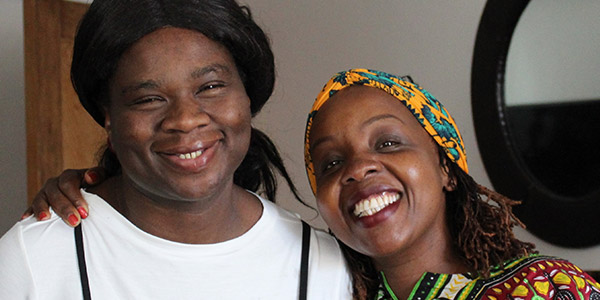 Looking after people's wellbeing
For safety, most Community Day Services buildings may have had to remain closed but our teams have carried on. They have:
made daily phone calls to attendees
supported with shopping or collecting medication
held online interactive sessions including art, gardening, music and virtual tours using Whatsapp and Facebook.
In addition to this there have many more examples across the service, including:
at our Older People's Short Stay Services a variety of activities took place to keep spirits up. Including celebrations around VE day and much more
our Shared Lives story about Jane and how she has navigated COVID-19, as well as supporting someone with a learning disability.
Find out more about the people's network
Join the people's network and shape adult social care.