Kent Year of Green Action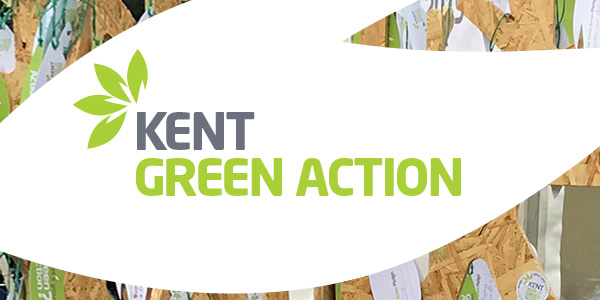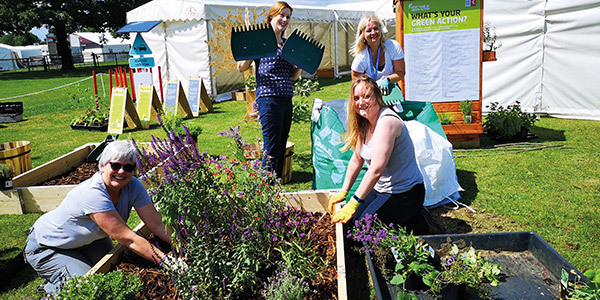 Kent County Show 2019
This year we took part in the Kent County Show to promote the Kent Year of Green Action.
At the stand we featured:
an electric car from an energy efficient farm that produces some of Kent's best cheese
a garden display that helps bees and pollinating insects back into our gardens
a pledge tree to encourage participation for those who are willing to change their lifestyle to improve the environment
a water refill station.
Thank you to all those who were involved in our stand, we are pleased to announce that we came second place in the show's 'large trade stand' category.
How you can help
There are many ways everyone can participate from volunteering to changing the way they get to work. And it doesn't have to be big actions - the small ones matter too. Here are three easy ways you can get involved:
Reconnect
Reconnect with nature by getting out and about. Green actions begin with a love for nature and understanding how we can best protect it. There are many ways to get involved by just enjoying and appreciating what's on your own doorstep, why not take your family out for a day visit to one of our country parks?
Protect
It's the everyday actions that everyone can pledge and share. For example, one of the actions that we have signed up to is to encourage our staff to share best green practice at work. A great work-based action is print smart and to travel smart. Pledge to use public transport or car share to work.
Enhance
Think about how you could enhance the environment, to plant wildlife-friendly garden beds with pollinator-friendly flowers, vegetables, fruit trees, making a bird box and a log pile. Helping your community by taking part in a beach clean, or simply helping to pick up the litter - there's lots of way to take part.
Green actions
Find out more about:
Alternatively download the pledges to promote the Kent Year of Green Action (PDF, 123.0 KB) in your home or workplace.