Senior practitioners vacancies
Want to take the next step in your career?
We're looking for enthusiastic, experienced professionals to join us who are ready to embrace change and new ways of working.
If you're a qualified social worker, occupational therapist or nurse with experience in adult social care then we'd love to hear from you.
As a senior practitioner you will support and develop your team, supervise good practice with safeguarding and complex cases and work in close collaboration with health colleagues to make a real difference and achieve positive outcomes.
Linda Strong
Senior Practitioner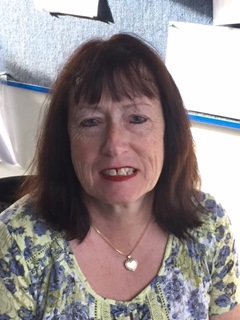 "I enjoy the variety of the role and not knowing what I will face each day, be that a staffing matter or client. The role is always interesting. I enjoy supporting new team members and being able to help develop their skills and knowledge and see them progress within their career''
Our offer
Starting salary £38,415 - £44,208
£3,000 golden hello for roles in Dartford, Gravesham and Swanley
£3,000 retention payment for employees working in Dartford, Gravesham and Swanley
Relocation packages up to a maximum of £8,000
Full induction and comprehensive professional learning and development
Starting annual leave allowance of 27 - 30 days
A minimum of 5 day's training each year
Excellent local government pension scheme
Childcare vouchers
Vacancies
There are currently no vacancies.
To find out more about our future opportunities please contact our recruitment team on 03000 41 11 18.