Search for courses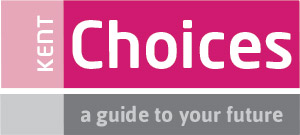 Sixth forms and colleges
You can search and apply for courses using the button below, which will take you to the UCAS Progress site:
Not sure that sixth form or college is for you?
You need to be in education or training til you're 18, but it doesn't have to be school or college. There are other options that might suit your plans for your future better.
If you are in year 11 in a Kent school you will receive login details in November. If you have not received them please ask your school - do not self-register. If you have forgotten your login or are having problems, please contact UCAS Progress for help or email us on prospectus@kent.gov.uk.
If you are in year 11 at an independent school or a school outside Kent you can self-register directly on the UCAS Progress website.
If you are not in year 11 you can still use the UCAS Progress website to research courses available in Kent without needing to log in.
You can start applying through UCAS Progress any time from 7 November 2016.
The deadline for getting your application in will be different depending on which school or college you are applying for, so check their open days and application dates.
You need to have accepted your offers and put them in order of preference by the end of March 2017.
If you're not happy with your choice after you've applied, you can switch during the year and you'll still get funding - for example, if you have started studying and decide you'd rather do an apprenticeship.
The UCAS Progress Support team can help if you're having problems with the site, such as a forgotten password:
Staff at your school will also be able to help you with your application, so remember to ask for their help if you need it.