Search for courses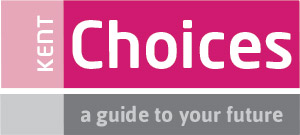 Sixth forms and colleges
You can search and apply for courses using the button below, which will take you to the UCAS Progress site:
Logging in to UCAS Progress
If you are in Year 11 in a Kent school you will receive login details in November. If you have not received them, ask at school, please do not self-register.
If you are in Year 11 at an independent school or a school outside Kent you can self-register directly on the UCAS Progress website.
If you are not in Year 11, you can still use the UCAS Progress website to research courses available in Kent.
Apprenticeships
You can search and apply for current apprenticeships in KCC and on the National Apprenticeship Service website.
University
Go to the UCAS website for information and advice around researching and applying for university courses in the UK.