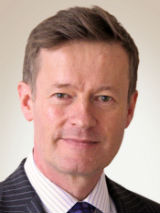 Geoff Wild
Head of Kent Legal Services
Geoff leads Kent Legal Services, one of the largest teams of local authority lawyers in the country, operating as an in-house trading practice, and serving over 600 clients nationwide from across the whole of the public sector.
Geoff believes passionately that Kent's 125 public sector lawyers should dispel their image as bureaucratic civil servants and display their talents as entrepreneurs to be measured against the best across the whole of the legal profession.
Geoff is also Director of Governance and Law at Kent County Council.